Water Leak Detection Pasadena, TX
Did you find brown spots on your wall? Is your wall damp, and you cannot find the source of the water leak? Do you leak your faucet, and it's making your water bills expensive? Call Water Heater Pasadena, TX now and get the best water leak detection in Pasadena, Texas.
From Any Plumbing Service of $250
From Any Plumbing Service of $500
From Any Plumbing Service of $1000
Repair Leaking Today and Save Water
Water leaking can take different forms; you might see it in water dripping from the ceiling or a leak in your toilet or heater. You can also detect a water leaking when you have a faucet leaking. However, there are other signs that show there is a water leak, but you always find out when it's too late.
Silent water leaks can be in the damp wall, mold appearing suddenly over your wall, and dark brown spots taking over the ceiling or wall. The team of Water Heater Pasadena, TX, has the best water leak detection methods and uses the best tools for easier and faster water leak detection service.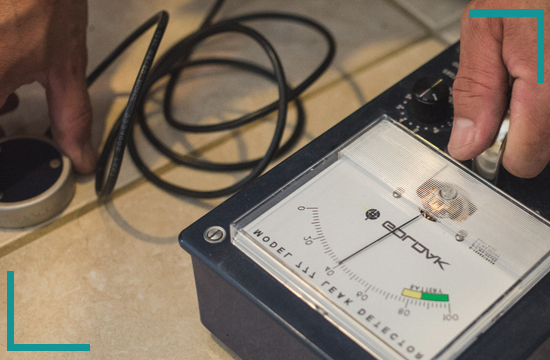 No More Unnecessary Expensive Water Bills
There are many places where your heater may lose water. For example, in old units, the leakage may be beneath the tank. In this case, our plumbers will assess the situation and will advise if you need a replacement. Neglecting water leaks for a long time will also make your water bills go higher. You can save all this today with Water Heater in Pasadena, TX.
If you have any questions on how to find a water leak underground, how to find a water leak, or the best leak detection services near me, our team will make sure that you get answers for all of them as well as satisfying results. Save your water bills and your house from water leaks.
Certified Water Leak Detection Services
Water Heater Pasadena, TX is one of your best options for an affordable and trusted water leak repair in Pasadena, Texas. We have sophisticated equipment that uses advanced technology to see below the ground. We can also help you identify the source of a slab leak if you happen to know this water loss. Now, you can say goodbye to annoying water leaks.
Our mobile unit has the parts and the skills to repair leaking pipes so that the water rushes through your pipes without any problems or leaks. If you need a reliable, dependable plumber in Pasadena, Texas, to help you with water leaks, you have one in us. Call us now to schedule your visit.